Get information from local Business Administration schools in Reading, PA
Business Administration Schools in Reading, PA
Find a school near Reading with business administration degree programs in the classroom or online. Get the information you need about business administration programs, Reading area campus locations, financial aid assistance and more.
A degree in business administration will prepare you for a managerial role within a company, whether it's a corporation or a small business. Learn more about the business administrator job description and education.
Use the search application to connect with an accredited school near Reading, PA.
More reading: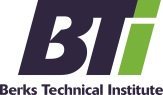 Berks Technical Institute
McCann School of Business & Technology
More Business Administration schools in Reading, PA