Connect now with local schools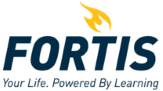 Available Programs
Dental Assistant

Medicine and Health Care

Duties of a dental assistant are among the most comprehensive and varied in the dental office. Dental assistants perform a variety of patient care, office, and laboratory duties. These tasks require both interpersonal and technical skills.

At Fortis, the dental assistant training program will provide you with hands-on strategies and techniques to work in the treatment or operation room directly with the dentist. Students will be shown how to work chair-side as dentists examine and treat patients. Dental Assistants can work in private and group dental practices, specialty dental practices, mobile dental units, insurance companies, hospitals, nursing homes, dental school clinics, and public and private health facilities.




Expanded Functions Dental Assistant Associate in Specialized Technology Degree offered at: Scranton, Landover

Medical Assisting

Medicine and Health Care

As medical technology continues to advance, doctors are increasingly relying on medical assistants to help with various patient care needs. Most medical assistants work in the offices of physicians while others work in public and private hospitals, inpatient and outpatient facilities, the offices of other health practitioners such as chiropractors and optometrists, and in nursing and residential care facilities.

According to the Bureau of Labor Statistics, employment of medical assistants is projected to grow much faster than average nationally, which ranks medical assistants among the fastest growing occupations over the 2008-2018 decade, and job prospects for skilled medical assistants should be excellent.

Pharmacy Technician

Medicine and Health Care

Pharmacy Technicians are trained health care professionals who work in both hospitals and retail pharmacies under the supervision of a pharmacist. Pharmacy Technicians prepare and fill prescriptions under the direction of a pharmacist, issue medications, and label and store supplies. If you are interested in a career working alongside pharmacists, then consider the Fortis pharmacy technician training program at a school campus in Alabama, Florida, Georgia, Maryland, New Jersey, Ohio, Pennsylvania or Tennessee.

Graduates of Fortis pharmacy technician training program will have learned the basic aspects of pharmacy practice, including reading, filling and distributing prescriptions. Our pharmacy technician program students will understand the legal responsibilities of a pharmacy for record maintenance and the handling of various categories of drugs. In addition, the program teaches basic pharmaceutical calculations, medications, common drug interactions and their side effects and pharmaceutical agents and their uses.

Medical Office Administration

Medicine and Health Care

At Fortis, the Medical Office Administration program trains students to acquire the skills and capabilities in a variety of medical office assistant procedures, and the skills necessary for entry-level employment in a medical practice. The medical office administration training skills acquired include bookkeeping, billing and collection, records management, patient data collection, keyboarding, transcription, word processing, appointment scheduling, written correspondence and telephone techniques.

Upon completion of the medical office assistant training, students will be qualified to assume entry-level careers as a medical office assistant, medical secretary, medical biller/collector, and insurance claims processor performing the medical office duties described above.




Massage Therapy

Cosmetology and Wellness

Have you ever entertained the idea to become a massage therapist? Fortis proudly offers a massage therapy program at select schools in Alabama, Pennsylvania, Virginia, Florida and New Jersey! FORTIS Massage Therapy schools provide courses and training that give students a basic education and understanding of the fundamentals of massage. Through lecture and hands-on instruction in Swedish techniques, pathology, anatomy, physiology, and kinesiology, students are thoroughly educated to pursue their massage certification upon graduation and prepare to enter the massage industry.

The ability to use your hands as healing instruments to relieve stress and pain is personally satisfying and can be professionally rewarding. In addition to Swedish massage, the program also provides information in various additional techniques currently practiced in massage therapy clinics. At the end of this program, graduates are prepared to sit for the massage national certification examination.

Programs Offered at These Fortis Campuses

Forty Fort, PA: Massage Therapist

Norfolk, VA: Massage Therapy

Pensacola, FL: Massage Therapy

Richmond, VA: Massage Therapy

Scranton, PA: Massage Therapist

Towson, MD: Massage Therapy

Wayne, NJ: Massage Therapist

Esthetics Skincare

Cosmetology and Wellness

The FORTIS Esthetics Skincare program provides students with hands-on training in beautifying the human body. Training covers areas such as makeup and color analysis, mask and spa therapies, hair removal, enzyme treatments, and body wrapping. Students are instructed on the fundamentals of skincare and how to apply skincare treatments through proper usage of products and equipment protocols. Even more, students learn principles of effective retailing and general business development specific to the skincare profession.
Accreditation