Connect now with local schools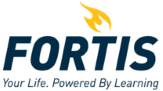 Fortis
Salt Lake City, UT
Available Programs
HVAC

Building Systems, Construction, and Manufacturing

The Heating, Ventilation, Air Conditioning and Refrigeration (HVAC) training program at Fortis prepares students for entry-level employment as an HVAC Technician. In the field, HVAC Technicians are also known as HVAC mechanics or HVAC installers. The HVAC program at Fortis includes training in computerized diagnostics so students will be able to service and repair today's complex systems for commercial refrigeration, gas heat, heat pumps, and air conditioning.

Dental Hygiene

Medicine and Health Care

A career in dental hygiene is both fulfilling and challenging, making it a profession that continues to be in high demand. If you dream about being in a healthcare service profession that requires you to have extensive knowledge and clinical training, while being able to develop trusting relationships with patients, dental hygiene will be a great fit for you.

The tasks hygienists perform, and the extent that they must be supervised by a dentist, will vary by state and place of employment. However, in general, dental hygienists typically do the following, which are skills you will learn in our dental hygienist program:

Remove tartar, stains and plaque from teeth
Apply sealants and fluorides to help protect teeth
Take and develop dental x-rays to check for tooth or jaw issues
Assess patients' oral health and report findings to dentists
Document patient care and treatment plans

Associate Degree in Nursing

Nursing

If you want to train to be a Registered Nurse (RN), Fortis conveniently offers an associate degree nursing program at select campuses. The Fortis nursing curriculum provides the knowledge and skills to prepare students to sit for the NCLEX licensure exam and pursue a career as an entry-level registered nurse in a variety of clinical and hospital settings upon passing their licensure exam after graduation. The nursing associate degree at Fortis educates students in response to society's continuing healthcare needs while developing lifelong learners.
Accreditation