Connect now with local schools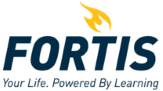 Available Programs
HVAC

Building Systems, Construction, and Manufacturing

The Heating, Ventilation, Air Conditioning and Refrigeration (HVAC) training program at Fortis prepares students for entry-level employment as an HVAC Technician. In the field, HVAC Technicians are also known as HVAC mechanics or HVAC installers. The HVAC program at Fortis includes training in computerized diagnostics so students will be able to service and repair today's complex systems for commercial refrigeration, gas heat, heat pumps, and air conditioning.

Medical Assisting

Medicine and Health Care

As medical technology continues to advance, doctors are increasingly relying on medical assistants to help with various patient care needs. Most medical assistants work in the offices of physicians while others work in public and private hospitals, inpatient and outpatient facilities, the offices of other health practitioners such as chiropractors and optometrists, and in nursing and residential care facilities.

According to the Bureau of Labor Statistics, employment of medical assistants is projected to grow much faster than average nationally, which ranks medical assistants among the fastest growing occupations over the 2008-2018 decade, and job prospects for skilled medical assistants should be excellent.

Medical Laboratory Technician

Medicine and Health Care

A Medical Lab Technician performs tests and laboratory procedures used in the prevention, diagnosis and treatment of disease. They may examine and analyze body fluids, and cells, looking for bacteria, parasites, and other microorganisms; analyze the chemical content of fluids; match blood for transfusions; and test blood for other purposes. The test results will enable physicians to diagnose and treat diseases and other conditions. The Medical Lab Technician may use lab equipment such as microscopes, cell counters, and other automated and computerized equipment.

The Medical Lab Technician program at FORTIS will prepare students to enter this career field in a variety of entry-level positions. Medical Lab Technicians often work in blood banking, hematology, immunology, or microbiology performing duties under the supervision of a pathologist, medical laboratory scientist or other medical professional.

Pharmacy Technician

Medicine and Health Care

Pharmacy Technicians are trained health care professionals who work in both hospitals and retail pharmacies under the supervision of a pharmacist. Pharmacy Technicians prepare and fill prescriptions under the direction of a pharmacist, issue medications, and label and store supplies. If you are interested in a career working alongside pharmacists, then consider the Fortis pharmacy technician training program at a school campus in Alabama, Florida, Georgia, Maryland, New Jersey, Ohio, Pennsylvania or Tennessee.

Graduates of Fortis pharmacy technician training program will have learned the basic aspects of pharmacy practice, including reading, filling and distributing prescriptions. Our pharmacy technician program students will understand the legal responsibilities of a pharmacy for record maintenance and the handling of various categories of drugs. In addition, the program teaches basic pharmaceutical calculations, medications, common drug interactions and their side effects and pharmaceutical agents and their uses.

Surgical Technology

Medicine and Health Care

The Surgical Technology program at Fortis provides students with the knowledge and skills to work with and under the supervision of surgeons and registered nurses. If you are looking for a school in Florida, Louisiana, Ohio, Tennessee, Texas or Virginia at which to get an education to become a Surgical Technologist then you look no further than Fortis. At Fortis surgical tech schools, our program allows students to train to become a member of the operating room of the team that provides care to patients during the crucial periods of surgery.

Upon graduation from our surgical tech program, students will be prepared to pursue positions as a member of an operating room team, which includes surgeons, surgical assistants, anesthesiologists, and nurses. Surgical Technologists work in hospitals, surgical centers, delivery rooms, and medical clinics.

Medical Billing and Coding

Healthcare Administration

Medical Billing and Coding is a critical function in the healthcare industry today. At Fortis, we can educate you to help you get into your medical career sooner than you might think! We provide hands-on instruction in medical terminology, office management, and medical coding techniques so upon graduation you will be fully prepared to begin your career working in a medical office or facility. Students are prepared in both office and hospital settings in a program that covers the basic fundamentals of computer operation, disease processes and hands-on training utilizing medical billing software.

Graduates of Fortis's Medical Billing and Coding finish the program prepared to seek entry-level careers in medical billing and coding in settings such as hospitals, clinics, physicians' offices, dental offices, nursing homes, and insurance companies.

Accreditation