Connect now with local schools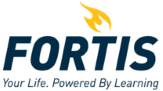 Available Programs
Dental Assistant

Medicine and Health Care

Duties of a dental assistant are among the most comprehensive and varied in the dental office. Dental assistants perform a variety of patient care, office, and laboratory duties. These tasks require both interpersonal and technical skills.

At Fortis, the dental assistant training program will provide you with hands-on strategies and techniques to work in the treatment or operation room directly with the dentist. Students will be shown how to work chair-side as dentists examine and treat patients. Dental Assistants can work in private and group dental practices, specialty dental practices, mobile dental units, insurance companies, hospitals, nursing homes, dental school clinics, and public and private health facilities.




Expanded Functions Dental Assistant Associate in Specialized Technology Degree offered at: Scranton, Landover

Medical Assisting

Medicine and Health Care

As medical technology continues to advance, doctors are increasingly relying on medical assistants to help with various patient care needs. Most medical assistants work in the offices of physicians while others work in public and private hospitals, inpatient and outpatient facilities, the offices of other health practitioners such as chiropractors and optometrists, and in nursing and residential care facilities.

According to the Bureau of Labor Statistics, employment of medical assistants is projected to grow much faster than average nationally, which ranks medical assistants among the fastest growing occupations over the 2008-2018 decade, and job prospects for skilled medical assistants should be excellent.

Medical Assisting with Basic X-Ray Operation

Medicine and Health Care

Doctors use x-rays to produce anatomical images of a patient's body to provide diagnostic information to allow them to diagnose and treat illnesses, injuries or abnormalities. The objective of the Medical Assisting with Basic X-Ray program at FORTIS is to provide students comprehensive instruction to prepare for entry-level employment primarily in a doctor's office operating radiographic equipment and performing medical assisting duties. The program is designed to respond to the dynamic and evolving nature of the healthcare community. It emphasizes excellence in patient care that is respectful of others, including the use of safe radiation practices and development of critical thinking skills.

The FORTIS curriculum prepares students to perform limited numbers and types of X-ray procedures that are typically performed in a doctor's office or walk-in medical clinic along with basic medical assisting skills. The X-ray training includes use of screen/film and digital image receptor systems, procedures used in the darkroom for film processing, formulating X-ray techniques, performance of X-ray procedures, and radiation safety measures. Students learn front desk and medical assisting skills such as taking vital signs and EKG readings, performing exam set up and maintaining electronic health records.

A person holding certification as a basic X-ray machine operator may perform limited general diagnostic radiographic procedures. This position is an important member of the healthcare team, and works under the direct supervision and control of a licensed practitioner to provide patient care.

Surgical Technology

Medicine and Health Care

The Surgical Technology program at Fortis provides students with the knowledge and skills to work with and under the supervision of surgeons and registered nurses. If you are looking for a school in Florida, Louisiana, Ohio, Tennessee, Texas or Virginia at which to get an education to become a Surgical Technologist then you look no further than Fortis. At Fortis surgical tech schools, our program allows students to train to become a member of the operating room of the team that provides care to patients during the crucial periods of surgery.

Upon graduation from our surgical tech program, students will be prepared to pursue positions as a member of an operating room team, which includes surgeons, surgical assistants, anesthesiologists, and nurses. Surgical Technologists work in hospitals, surgical centers, delivery rooms, and medical clinics.

Sterile Processing Technician

Medicine and Health Care

The main duty of a Sterile Processing Techician is to insure that instruments used by medical personnel are contaminant-free. In the Sterile Processing Technician program at Fortis, students are instructed on proper techniques to clean and sterilize medical instruments and to understand microbiology and infection control methods. At Fortis, students learn the proper names and categories of medical instruments and how to properly transfer and store instruments to keep them contaminant-free. The program includes classroom study, practice in lab environments and hands-on, real-world experience.

As a graduate of the Fortis sterile processing training program, students will be prepared for entry-level positions in hospitals, physicians' offices, inpatient and outpatient clinics, diagnostic centers and many more exciting opportunities.

Medical Billing and Coding

Healthcare Administration

Medical Billing and Coding is a critical function in the healthcare industry today. At Fortis, we can educate you to help you get into your medical career sooner than you might think! We provide hands-on instruction in medical terminology, office management, and medical coding techniques so upon graduation you will be fully prepared to begin your career working in a medical office or facility. Students are prepared in both office and hospital settings in a program that covers the basic fundamentals of computer operation, disease processes and hands-on training utilizing medical billing software.

Graduates of Fortis's Medical Billing and Coding finish the program prepared to seek entry-level careers in medical billing and coding in settings such as hospitals, clinics, physicians' offices, dental offices, nursing homes, and insurance companies.


Associate Degree in Nursing

Nursing

If you want to train to be a Registered Nurse (RN), Fortis conveniently offers an associate degree nursing program at select campuses. The Fortis nursing curriculum provides the knowledge and skills to prepare students to sit for the NCLEX licensure exam and pursue a career as an entry-level registered nurse in a variety of clinical and hospital settings upon passing their licensure exam after graduation. The nursing associate degree at Fortis educates students in response to society's continuing healthcare needs while developing lifelong learners.

Practical Nursing

Nursing

The Practical Nursing program at Fortis provides the theory, laboratory and clinical experiences to prepare students to sit for the NCLEX licensure exam and pursue an entry-level position in Practical Nursing. Nursing theory guides clinical practice. The clinical portion of the PN nursing curriculum includes hands-on experience providing nursing care to diverse patient populations in hospitals and other health care agencies. In addition, the clinical portion of the PN program will enable the student to observe first-hand the behaviors that are crucial to employability. Upon completion of the practical nursing (PN) program, students must apply to take the NCLEX-PN examination to obtain licensure as a practical nurse.
Accreditation