Connect now with local schools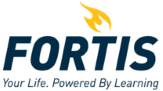 Available Programs
Medical Assisting

Medicine and Health Care

As medical technology continues to advance, doctors are increasingly relying on medical assistants to help with various patient care needs. Most medical assistants work in the offices of physicians while others work in public and private hospitals, inpatient and outpatient facilities, the offices of other health practitioners such as chiropractors and optometrists, and in nursing and residential care facilities.

According to the Bureau of Labor Statistics, employment of medical assistants is projected to grow much faster than average nationally, which ranks medical assistants among the fastest growing occupations over the 2008-2018 decade, and job prospects for skilled medical assistants should be excellent.

Dental Assisting

Medicine and Health Care

The Expanded Functions Dental Assistant [EFDA] program is designed to prepare students for entry-level dental careers working alongside dentists. Skills taught in the EFDA program include placing dental restorations under the direct supervision of a dentist. The expanded functions dental assistant program also prepares students to assist the dentist chairside or to work in the operatory or treatment room with the dentist. The chairside dental assistant mixes and prepares dental impression and restorative materials, evacuates debris and extraneous materials from the oral cavity, and prepares the operator for procedures including instrument tray and anesthesia set-ups as required by the dentist.

In the Expanded Functions Dental Assistant courses at Fortis, students are taught to expose, process and mount dental radiographs (x-rays). Learn to perform dental instrument sterilization duties and prepare cases to be sent to an outside laboratory. The expanded functions dental assistant may perform some dental laboratory procedures within the office and is often the person responsible for infection control and sterilization requirements as set forth in government regulations and guidelines. The EFDA program at Fortis also prepares students in the various administrative and clerical procedures required in a dental office including word processing, managing files and records, scheduling appointments, and handling other front office duties.

Pharmacy Technician

Medicine and Health Care

Pharmacy Technicians are trained health care professionals who work in both hospitals and retail pharmacies under the supervision of a pharmacist. Pharmacy Technicians prepare and fill prescriptions under the direction of a pharmacist, issue medications, and label and store supplies. If you are interested in a career working alongside pharmacists, then consider the Fortis pharmacy technician training program at a school campus in Alabama, Florida, Georgia, Maryland, New Jersey, Ohio, Pennsylvania or Tennessee.

Graduates of Fortis pharmacy technician training program will have learned the basic aspects of pharmacy practice, including reading, filling and distributing prescriptions. Our pharmacy technician program students will understand the legal responsibilities of a pharmacy for record maintenance and the handling of various categories of drugs. In addition, the program teaches basic pharmaceutical calculations, medications, common drug interactions and their side effects and pharmaceutical agents and their uses.

Dental Hygiene

Medicine and Health Care

A career in dental hygiene is both fulfilling and challenging, making it a profession that continues to be in high demand. If you dream about being in a healthcare service profession that requires you to have extensive knowledge and clinical training, while being able to develop trusting relationships with patients, dental hygiene will be a great fit for you.

The tasks hygienists perform, and the extent that they must be supervised by a dentist, will vary by state and place of employment. However, in general, dental hygienists typically do the following, which are skills you will learn in our dental hygienist program:

Remove tartar, stains and plaque from teeth
Apply sealants and fluorides to help protect teeth
Take and develop dental x-rays to check for tooth or jaw issues
Assess patients' oral health and report findings to dentists
Document patient care and treatment plans

Medical Billing and Coding

Healthcare Administration

Medical Billing and Coding is a critical function in the healthcare industry today. At Fortis, we can educate you to help you get into your medical career sooner than you might think! We provide hands-on instruction in medical terminology, office management, and medical coding techniques so upon graduation you will be fully prepared to begin your career working in a medical office or facility. Students are prepared in both office and hospital settings in a program that covers the basic fundamentals of computer operation, disease processes and hands-on training utilizing medical billing software.

Graduates of Fortis's Medical Billing and Coding finish the program prepared to seek entry-level careers in medical billing and coding in settings such as hospitals, clinics, physicians' offices, dental offices, nursing homes, and insurance companies.

Accreditation