Connect now with local schools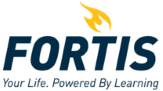 Available Programs
HVAC

Building Systems, Construction, and Manufacturing

The Heating, Ventilation, Air Conditioning and Refrigeration (HVAC) training program at Fortis prepares students for entry-level employment as an HVAC Technician. In the field, HVAC Technicians are also known as HVAC mechanics or HVAC installers. The HVAC program at Fortis includes training in computerized diagnostics so students will be able to service and repair today's complex systems for commercial refrigeration, gas heat, heat pumps, and air conditioning.

Medical Assisting

Medicine and Health Care

As medical technology continues to advance, doctors are increasingly relying on medical assistants to help with various patient care needs. Most medical assistants work in the offices of physicians while others work in public and private hospitals, inpatient and outpatient facilities, the offices of other health practitioners such as chiropractors and optometrists, and in nursing and residential care facilities.

According to the Bureau of Labor Statistics, employment of medical assistants is projected to grow much faster than average nationally, which ranks medical assistants among the fastest growing occupations over the 2008-2018 decade, and job prospects for skilled medical assistants should be excellent.

Pharmacy Technician

Medicine and Health Care

Pharmacy Technicians are trained health care professionals who work in both hospitals and retail pharmacies under the supervision of a pharmacist. Pharmacy Technicians prepare and fill prescriptions under the direction of a pharmacist, issue medications, and label and store supplies. If you are interested in a career working alongside pharmacists, then consider the Fortis pharmacy technician training program at a school campus in Alabama, Florida, Georgia, Maryland, New Jersey, Ohio, Pennsylvania or Tennessee.

Graduates of Fortis pharmacy technician training program will have learned the basic aspects of pharmacy practice, including reading, filling and distributing prescriptions. Our pharmacy technician program students will understand the legal responsibilities of a pharmacy for record maintenance and the handling of various categories of drugs. In addition, the program teaches basic pharmaceutical calculations, medications, common drug interactions and their side effects and pharmaceutical agents and their uses.
Accreditation