Connect now with local schools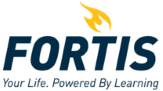 Fortis
Cuyahoga Falls, OH
Available Programs
HVAC

Building Systems, Construction, and Manufacturing

The Heating, Ventilation, Air Conditioning and Refrigeration (HVAC) training program at Fortis prepares students for entry-level employment as an HVAC Technician. In the field, HVAC Technicians are also known as HVAC mechanics or HVAC installers. The HVAC program at Fortis includes training in computerized diagnostics so students will be able to service and repair today's complex systems for commercial refrigeration, gas heat, heat pumps, and air conditioning.

Electronic Systems Technician

Building Systems, Construction, and Manufacturing

At Fortis, our Electrical Trade program provides students with the professional skills and knowledge they need to enter the workforce to begin a career as a residential, commercial or industrial electrician. Electrical trades students will learn the importance of safe work habits when working with high voltage applications, as well as how to comply with both OSHA and National Electric Code standards.

The electrical trades program at Fortis' electrician schools covers simple atom and magnetic theory and the process of electrical production, knowledge that remains important no matter how electrical equipment and products change in the future. Other core classes include Alternating Current Theory (A.C.), A.C. Motors and Control, and Three Phase Power and Transformers. These are all critical areas of education for any student seeking a career as an electrician.

Program Offered at: Lawrenceville, NJ

Welding Technology

Building Systems, Construction, and Manufacturing

The Welding Technology training program is designed to train individuals for entry into the field of welding as industrial welders, welding apprentices or check welders. The Fortis welding training programs in Georgia and Ohio instruct students in mathematics and welding print reading in order to enhance their understanding of the basic requirements of the job. Welding symbols are also studied as well as the methods of destructive and non-destructive testing used in welding to determine what constitutes a quality weld.

Dental Assistant

Medicine and Health Care

Duties of a dental assistant are among the most comprehensive and varied in the dental office. Dental assistants perform a variety of patient care, office, and laboratory duties. These tasks require both interpersonal and technical skills.

At Fortis, the dental assistant training program will provide you with hands-on strategies and techniques to work in the treatment or operation room directly with the dentist. Students will be shown how to work chair-side as dentists examine and treat patients. Dental Assistants can work in private and group dental practices, specialty dental practices, mobile dental units, insurance companies, hospitals, nursing homes, dental school clinics, and public and private health facilities.




Expanded Functions Dental Assistant Associate in Specialized Technology Degree offered at: Scranton, Landover

Medical Assisting

Medicine and Health Care

As medical technology continues to advance, doctors are increasingly relying on medical assistants to help with various patient care needs. Most medical assistants work in the offices of physicians while others work in public and private hospitals, inpatient and outpatient facilities, the offices of other health practitioners such as chiropractors and optometrists, and in nursing and residential care facilities.

According to the Bureau of Labor Statistics, employment of medical assistants is projected to grow much faster than average nationally, which ranks medical assistants among the fastest growing occupations over the 2008-2018 decade, and job prospects for skilled medical assistants should be excellent.

Medical Billing and Coding

Healthcare Administration

Medical Billing and Coding is a critical function in the healthcare industry today. At Fortis, we can educate you to help you get into your medical career sooner than you might think! We provide hands-on instruction in medical terminology, office management, and medical coding techniques so upon graduation you will be fully prepared to begin your career working in a medical office or facility. Students are prepared in both office and hospital settings in a program that covers the basic fundamentals of computer operation, disease processes and hands-on training utilizing medical billing software.

Graduates of Fortis's Medical Billing and Coding finish the program prepared to seek entry-level careers in medical billing and coding in settings such as hospitals, clinics, physicians' offices, dental offices, nursing homes, and insurance companies.


Associate Degree in Nursing

Nursing

If you want to train to be a Registered Nurse (RN), Fortis conveniently offers an associate degree nursing program at select campuses. The Fortis nursing curriculum provides the knowledge and skills to prepare students to sit for the NCLEX licensure exam and pursue a career as an entry-level registered nurse in a variety of clinical and hospital settings upon passing their licensure exam after graduation. The nursing associate degree at Fortis educates students in response to society's continuing healthcare needs while developing lifelong learners.

Practical Nursing

Nursing

The Practical Nursing program at Fortis provides the theory, laboratory and clinical experiences to prepare students to sit for the NCLEX licensure exam and pursue an entry-level position in Practical Nursing. Nursing theory guides clinical practice. The clinical portion of the PN nursing curriculum includes hands-on experience providing nursing care to diverse patient populations in hospitals and other health care agencies. In addition, the clinical portion of the PN program will enable the student to observe first-hand the behaviors that are crucial to employability. Upon completion of the practical nursing (PN) program, students must apply to take the NCLEX-PN examination to obtain licensure as a practical nurse.
Accreditation