Connect now with local schools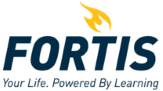 Available Programs
HVAC

Building Systems, Construction, and Manufacturing

The Heating, Ventilation, Air Conditioning and Refrigeration (HVAC) training program at Fortis prepares students for entry-level employment as an HVAC Technician. In the field, HVAC Technicians are also known as HVAC mechanics or HVAC installers. The HVAC program at Fortis includes training in computerized diagnostics so students will be able to service and repair today's complex systems for commercial refrigeration, gas heat, heat pumps, and air conditioning.

Medical Assisting

Medicine and Health Care

As medical technology continues to advance, doctors are increasingly relying on medical assistants to help with various patient care needs. Most medical assistants work in the offices of physicians while others work in public and private hospitals, inpatient and outpatient facilities, the offices of other health practitioners such as chiropractors and optometrists, and in nursing and residential care facilities.

According to the Bureau of Labor Statistics, employment of medical assistants is projected to grow much faster than average nationally, which ranks medical assistants among the fastest growing occupations over the 2008-2018 decade, and job prospects for skilled medical assistants should be excellent.

Medical Laboratory Technician

Medicine and Health Care

A Medical Lab Technician performs tests and laboratory procedures used in the prevention, diagnosis and treatment of disease. They may examine and analyze body fluids, and cells, looking for bacteria, parasites, and other microorganisms; analyze the chemical content of fluids; match blood for transfusions; and test blood for other purposes. The test results will enable physicians to diagnose and treat diseases and other conditions. The Medical Lab Technician may use lab equipment such as microscopes, cell counters, and other automated and computerized equipment.

The Medical Lab Technician program at FORTIS will prepare students to enter this career field in a variety of entry-level positions. Medical Lab Technicians often work in blood banking, hematology, immunology, or microbiology performing duties under the supervision of a pathologist, medical laboratory scientist or other medical professional.

Associate Degree in Nursing

Nursing

If you want to train to be a Registered Nurse (RN), Fortis conveniently offers an associate degree nursing program at select campuses. The Fortis nursing curriculum provides the knowledge and skills to prepare students to sit for the NCLEX licensure exam and pursue a career as an entry-level registered nurse in a variety of clinical and hospital settings upon passing their licensure exam after graduation. The nursing associate degree at Fortis educates students in response to society's continuing healthcare needs while developing lifelong learners.
Accreditation